Our Platform In
3 Simple Steps
Whether you launch through our client services or self serve, Pilotly makes research easy
Like / Dislike Viewer Sentiment
In the lower corners of the user's screen there are like and dislike buttons that trigger quantified emotion on a -5 to 5 rating range. In given instant, the more the user taps a given heart, the more they like or dislike what they're currently seeing. Compared to a 'traditional dial' this passive approach puts less cognitive strain on the user, keeping them more immersed in the screening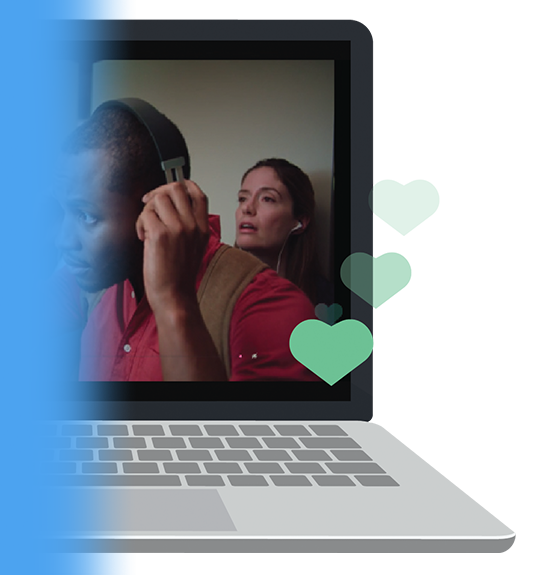 Tune-Out
For episodic and film testing, tune-out is a valuable indicator in regards to viewer interest. While typically this is simply a quantitative signal, Pilotly leverages in-video questions to ask users why they tuned-out in the moment capturing valuable open-ends before returning them to where they left off.
We also offer the ability to allow for tune-in, so that if later in the video users find they are interested, they can indicate the point in time that piqued their interest again.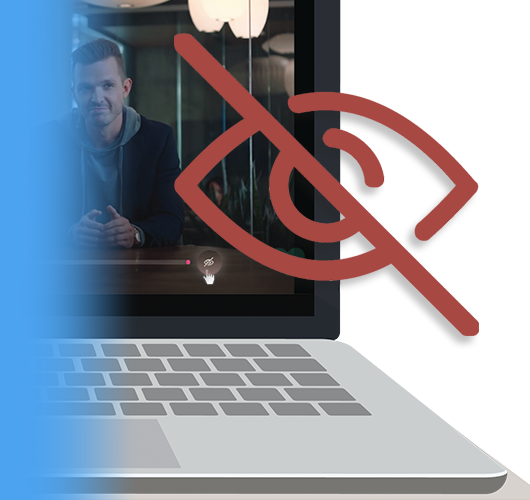 In-video Question Set
Automatically pause and darken the video to surface questions over your video reel. This really lets you get creative with your studies. In-video questions can help you gauge how interested a viewer is in continuing to watch after the first act of a show. It can allow you to screen an entire episode with a typical exit survey and then follow up with a promo for a related series. For sequential monadic ad studies, you don't need to wait until the end to ask what you need to know, you can capture responses immediately after each video asset. In-video questions bring flexibility other research platforms can't offer.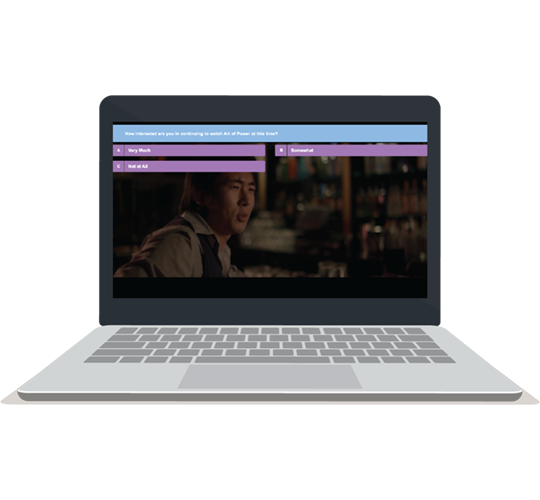 Bad Respondent Detector
We monitor participant activities in real-time to determine when they exhibit bad respondent behavior. Pilotly detects and eliminates users who enter gibberish in open ends, speed through the survey or perform other behaviors indicative of a bad respondents, in order to ensure you get clean data in your results.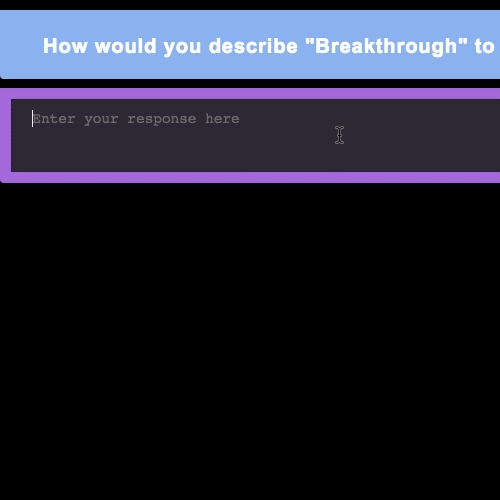 Secure Screening
As the only digital research platform that is TPN (Trusted Partner Network) certified by the MPAA and CDSA, you can rest assured that your content is safe with us. Choose from added security on top of our DRM, like user id based watermarks and screen capture prevention.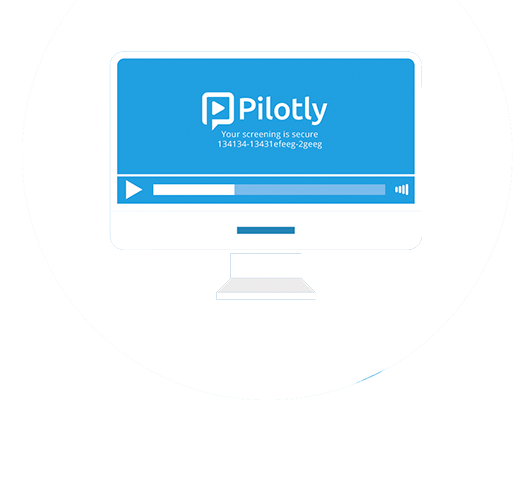 We Hear You
That's Why It Works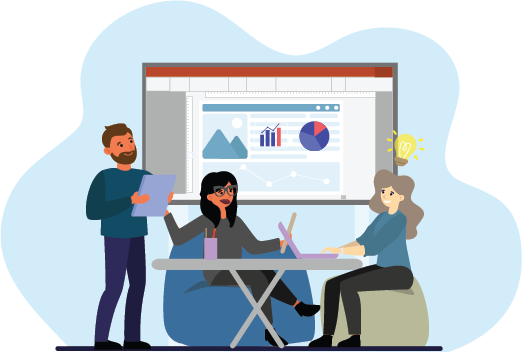 Everyone on our team has technical knowledge and creative passion, it is our secret sauce. When you speak with a Pilotly team member, we hear all of your product feedback and we are able to translate your needs into product features rapidly - just one benefit of building all of our technology in house.